A hilarious mix & match game for kids ages 2 and up
Available for free on the App Store
They say to never work with kids or animals...well we've defied the odds to bring you one of the most entertaining apps ever! Kids can be as creative as they like, mix and matching animated animals that not only look hilarious, but sound funny too!
Herd Absurd encourages kids to explore each animal combination by poking and prodding different body parts to see what happens. With thousands of possible animal combinations and over 200 animations and sound effects, it's guaranteed to get some giggles!
Features
High quality artwork, made with love and attention to detail
Made for iPad, iPhone and iPod touch
Free play and challenge play - kids can participate according to their age and skill level
Every part of every animal can be poked for funny sounds and animations
Featuring 20 animals with over 200 animations and sound effects
Over 2700 possible animal combinations
Sounds and music can be turned on/off
Ad free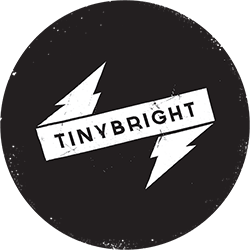 Tinybright, as the name implies, consists of a tiny but bright group of 3 talented people from the city of Adelaide, Australia. Their collective dedication to making games that not only entertain, but educate along the way is the driving force behind Tinybright.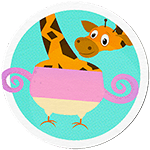 Amy literally brings Tinybright to life. It's her seemingly endless imagination, illustrations and animation skills that create the wonderful characters that bring so much joy to our work. Despite her talent, Amy still can't believe she gets paid to do what she absolutely loves doing.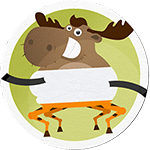 Lachlan's extensive knowledge in an array of programming languages helps turn Tinybright's vision into a reality. His years of experience are fundamental in delivering polished games that are a joy to play.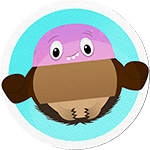 Becq is an acclaimed, award winning art director. Her vast experience in the advertising industry equips her with invaluable wisdom, from concept development and interface design, through to music and sound production. Becq is the master coordinator. Without her, Tinybright wouldn't shine as bright.
Together, our aim is to create high quality and memorable products with an unrivalled attention to detail. We hope you love them as much as we have loved making them.